Explore your options today!
Access the most in-demand STEM careers with free online certificate courses!
Unlock your potential and gain practical skills to join the current workforce.
Enrol today and master tomorrow!
Simply explore the courses below then start for free on atingi.org to embark on your educational journey.
It's easy!
You just need an email address to create an atingi profile and gain access to the FREE online education courses.
Completing a course will earn you not only insights into STEM but also a certificate!
DID YOU KNOW? Between 2017 and 2029, the number of STEM jobs is predicted to grow at a rate of over 8%, a higher rate than non-STEM jobs-with positions in computing, engineering, and advanced manufacturing leading the way.
Explore your options today!
With so many STEM courses to explore, where do you start?
Siemens Stiftung will help find the perfect course for you and get you started on the road to success! What do you want to do after high school? Are you taking a break to figure out your next career step? There are STEM opportunities for everyone. Our courses enable you to get started when it suits you, from anywhere, ensuring that quality career orientation is accessible to all for free.
Unlocking a world of possibilities with STEM
Our Science, Technology, Engineering, and Mathematics STEM) professional orientation courses are driving innovation. By pursuing these cutting-edge fields, you will be on your way to creating breakthroughs that change lives. Learn new skills, and accelerate your career while expanding your STEM knowledge with our free online education courses.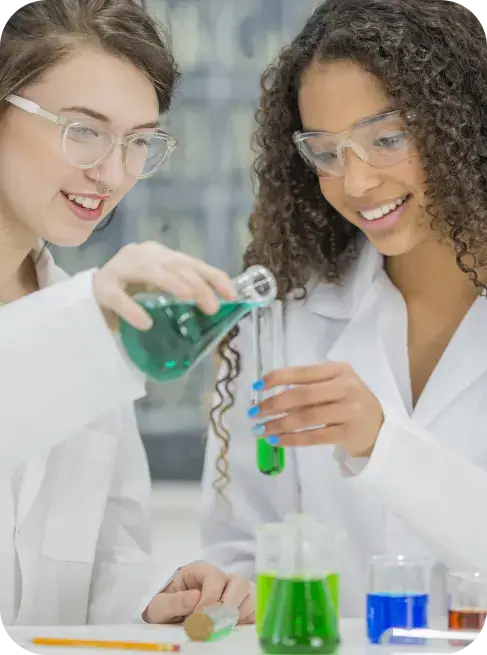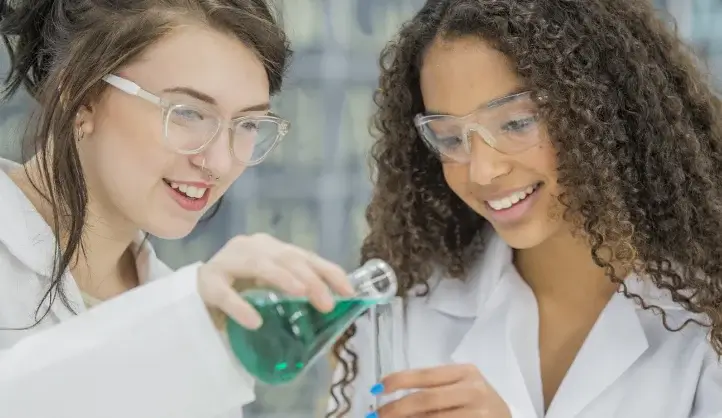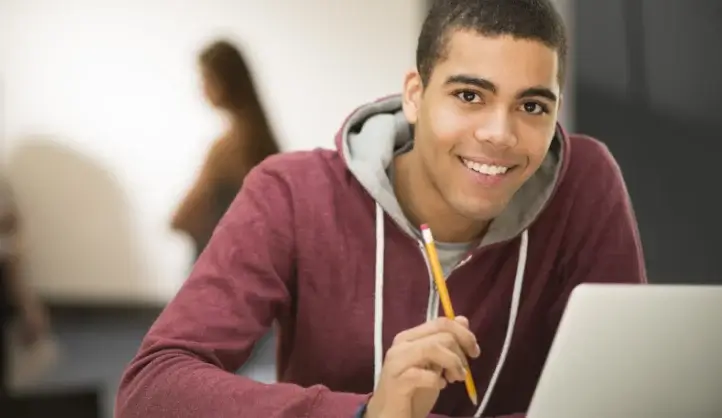 Where can I kick-start my STEM career?
We've developed FREE accredited e-learning courses for the STEM fields, available to anyone eager to learn. Each online training course contains a range of viewpoints and insights from across the continent. To allow free and easy access to our learning material, we've partnered with atingi, a digital learning platform, to host our FREE e-learning courses.
atingi is your flexible 24/7 study partner, optimised for all digital devices. With atingi, you can learn anytime from anywhere! atingi's vision is a world where digital learning is inclusive, accessible, relevant, safe and secure for all.
Feeling inspired? Ignite your mind!
STEM encompasses a diverse range of subjects and disciplines, all of which require the application of both creative and critical thinking skills. These fields include software engineering, mathematics, and computer sciences, and they are all interconnected in various ways. Pursuing a career in any of these fields requires a strong foundation in STEM principles and a willingness to approach problems with a curious and analytical mindset.
We're here to support you to discover your next career path, no matter what stage you're at in your education or career journey. Our STEM courses involve insights from real-life experts in STEM fields. Please note: All the Siemens Stiftung courses hosted on atingi are absolutely FREE.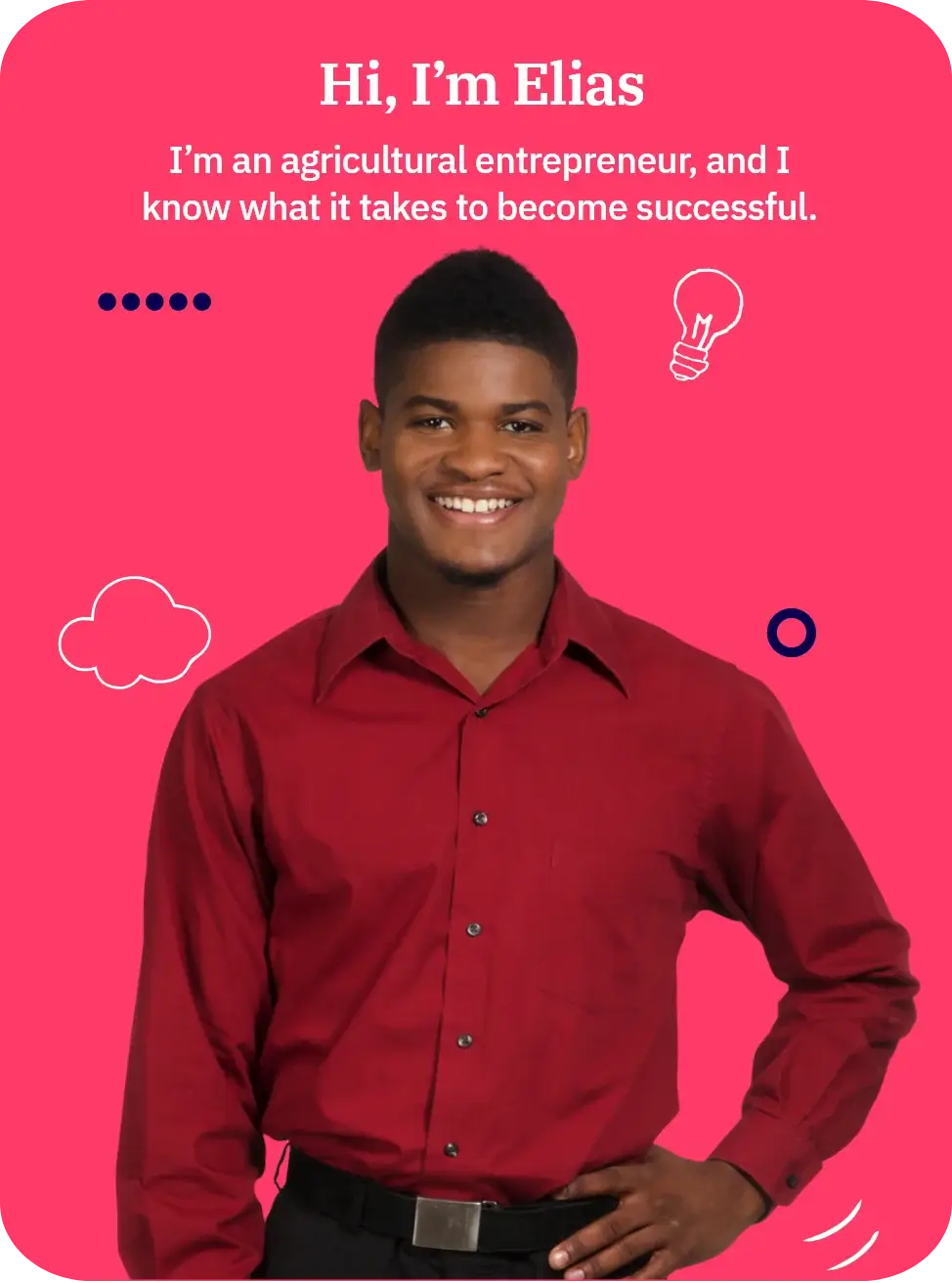 As an agricultural entrepreneur, I've learned that being an agripreneur is an exciting way to combine your love for agriculture with entrepreneurship skills. This innovative field offers opportunities to tackle food insecurity and build sustainable communities.
With agricultural technology being vital for economic growth and stability in the continent, agripreneurs are crucial in driving innovation and finding sustainable solutions. This course will teach you about the agri revolution and help you develop the skills and abilities to succeed. Ready to take the first step towards a fulfilling career? Join us and let's explore together!
Join me and other experts, and you'll get:
an overview of the job profile.

key insights into relevant skills.

insights from young, successful African Agripreneurs.

agricultural knowledge in the areas of science, technology, engineering and mathematics (STEM).
As an electrician, I know first-hand how exciting the field can be. Being an electrician requires a wide range of skills, including the use of various tools, technical knowledge, and logical thinking. With our growing reliance on electricity for every aspect of our lives, the demand for skilled electricians is only going to increase. Don't miss out on this opportunity to jump-start your career as an electrician!
By signing up for our electrician course, you'll join me and other experts to gain valuable knowledge about:
relevant knowledge in science, technology, engineering and mathematics (STEM) with interactive elements.

personal insights from electricians working in leading African companies.

an overview of the job.

some key insights into relevant skills, like creative problem-solving.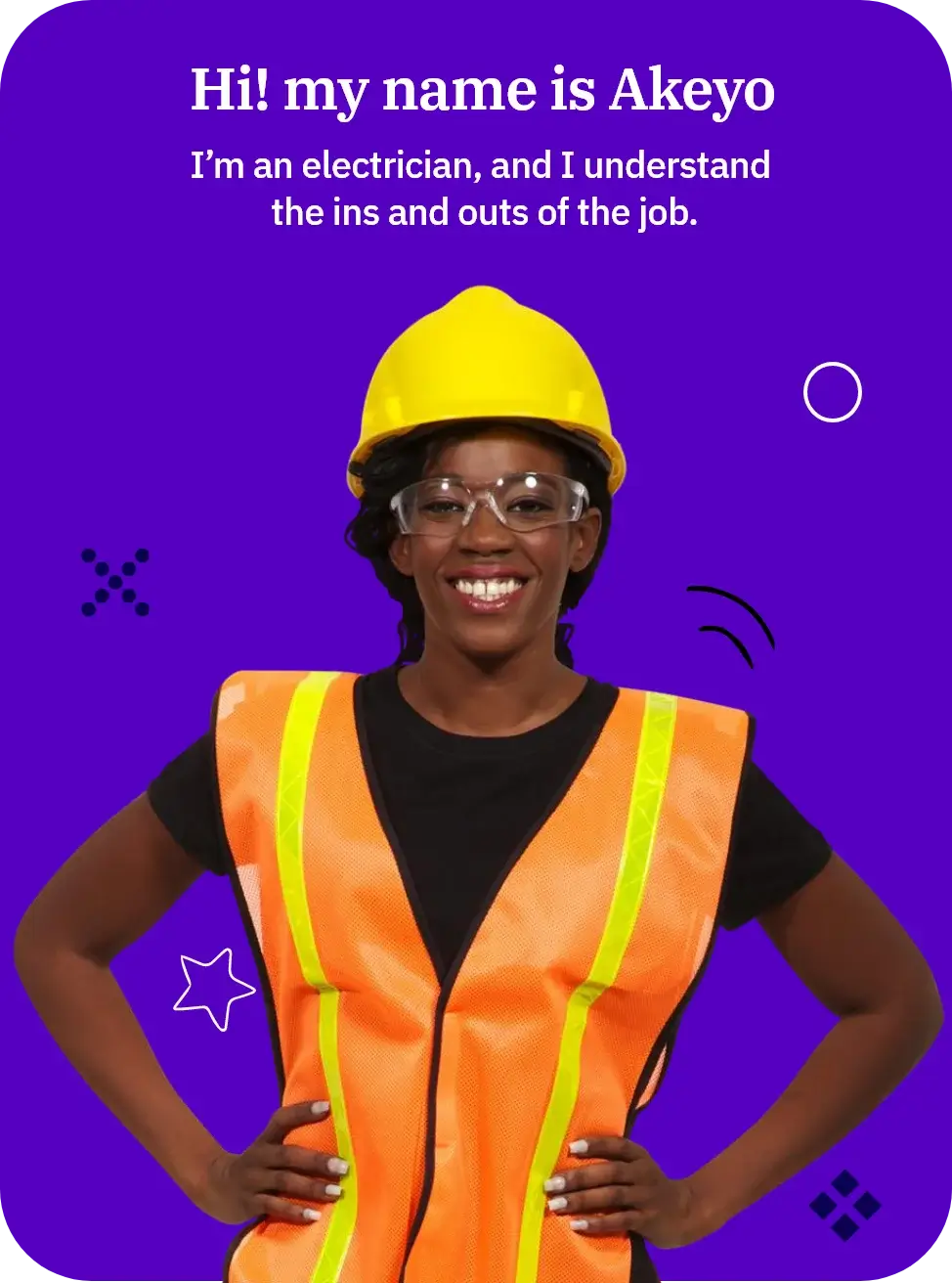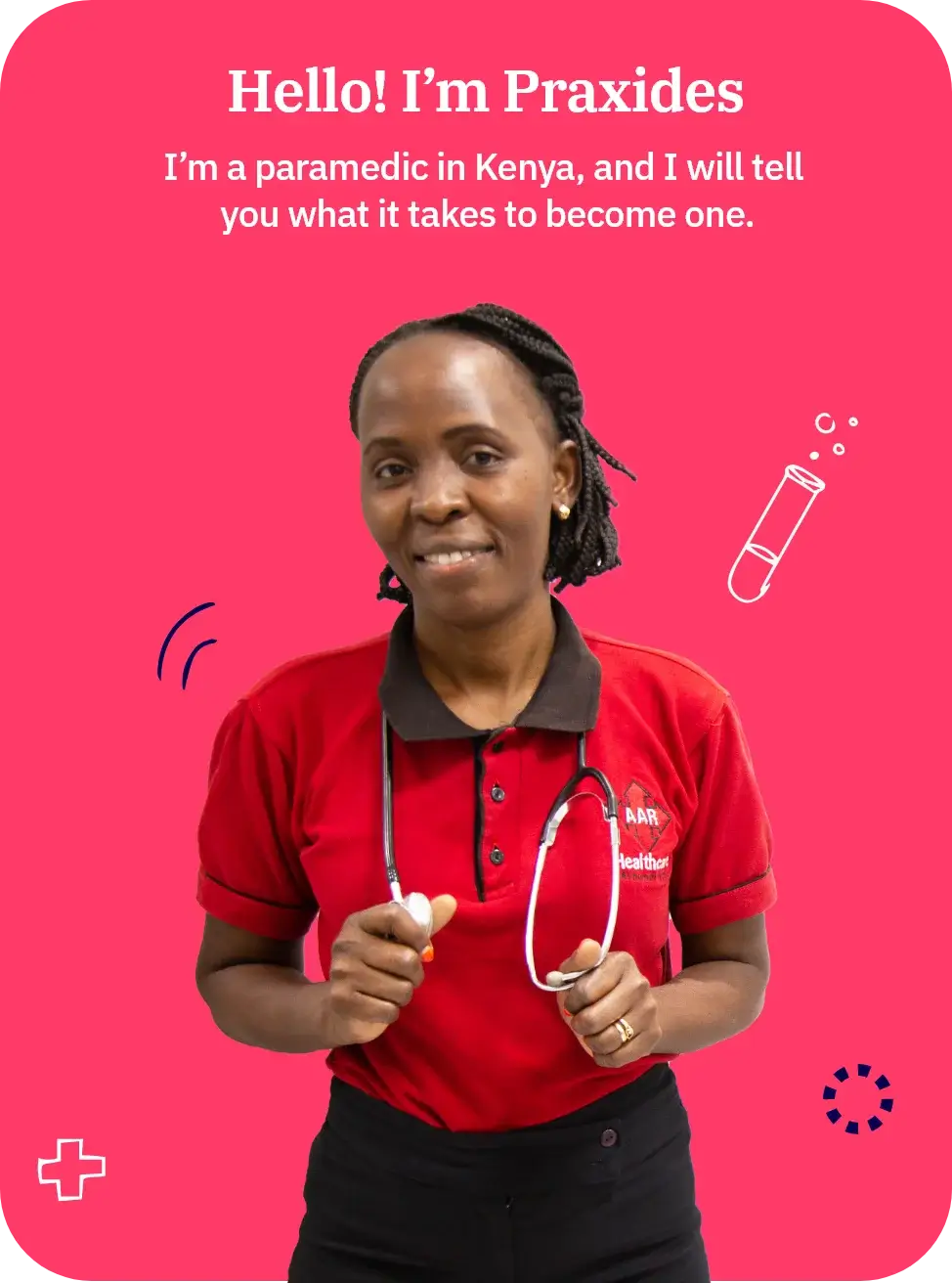 Have you ever wondered what it takes to become a highly trained medical response professional in emergencies?
This course is an excellent opportunity to gain valuable knowledge and skills that can be applied in a variety of settings. Paramedical courses are important because they equip you to make a significant impact in saving lives and ensuring the safety and well-being of your community. Additionally, the demand for trained paramedics continues to grow, making it a secure and stable career path for those looking to make a difference.
Explore this exciting and rewarding career path and:

get a sense of a career in paramedics: What a paramedic does and what it takes to become one.

get personal insights from paramedics and gain a real sense of what it's like to be a medical responder in emergency situations.

learn about the human body, the five senses, wound healing, and hygiene.

understand basic STEM knowledge linked to paramedical courses.
Being a Software Developer
I'm a software developer, and I love my job! It's like solving a riddle when I analyse a problem and find a way to solve it.
Nowadays, software development courses are needed in almost every field, and it's one of the fastest-growing career paths. If you like to find new solutions to problems and think out of the box, then this course will be great for you.
In this course, you will:
get personal insights from software developers and other people working in Information Technology (IT) courses in different African countries.
receive some key insights into relevant skills, like analytical thinking and software development courses.
gain exciting knowledge about computer science careers.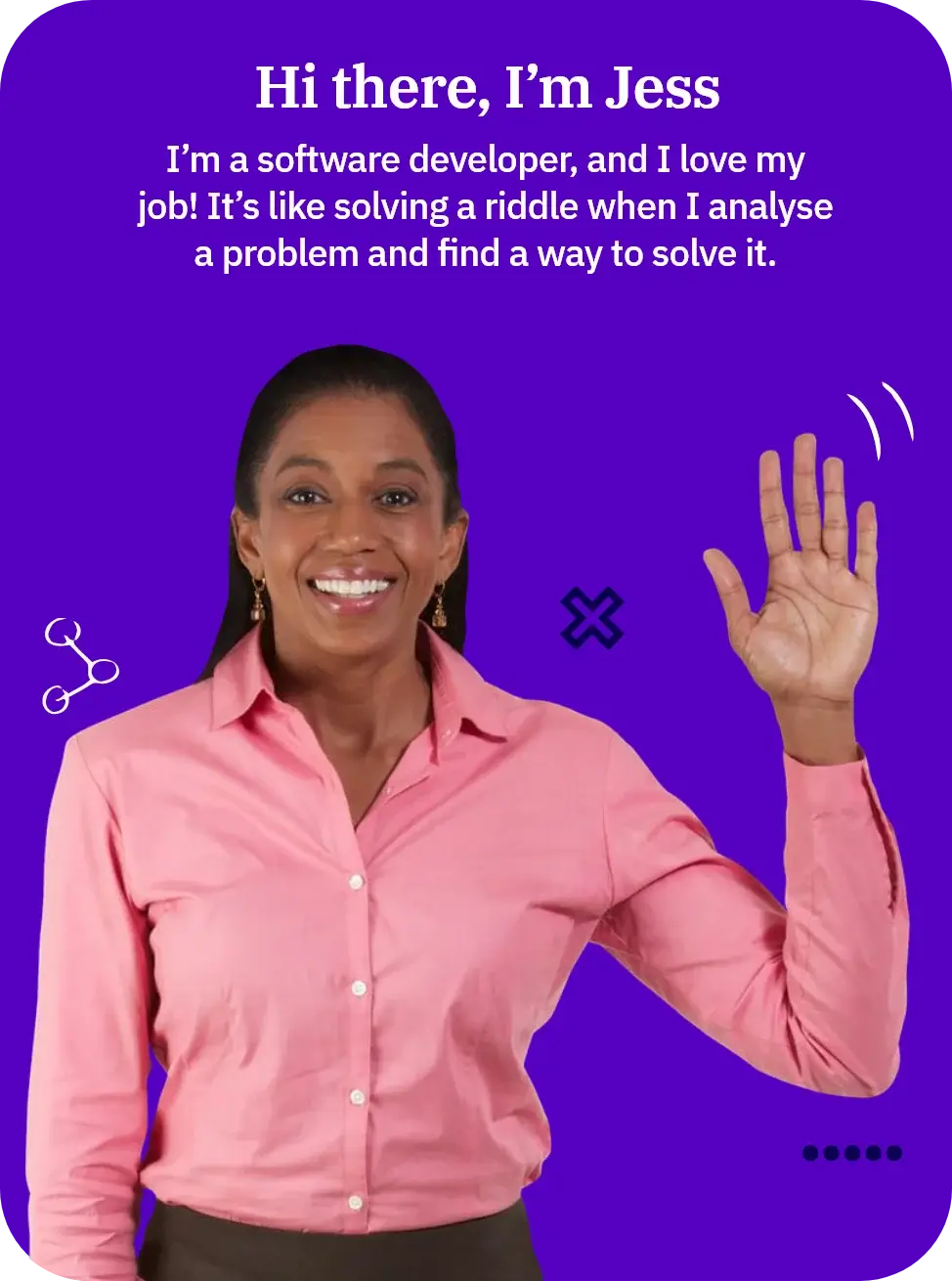 Excellence is not being the best, it is doing your best!
Share with us what STEM career you are working towards and why!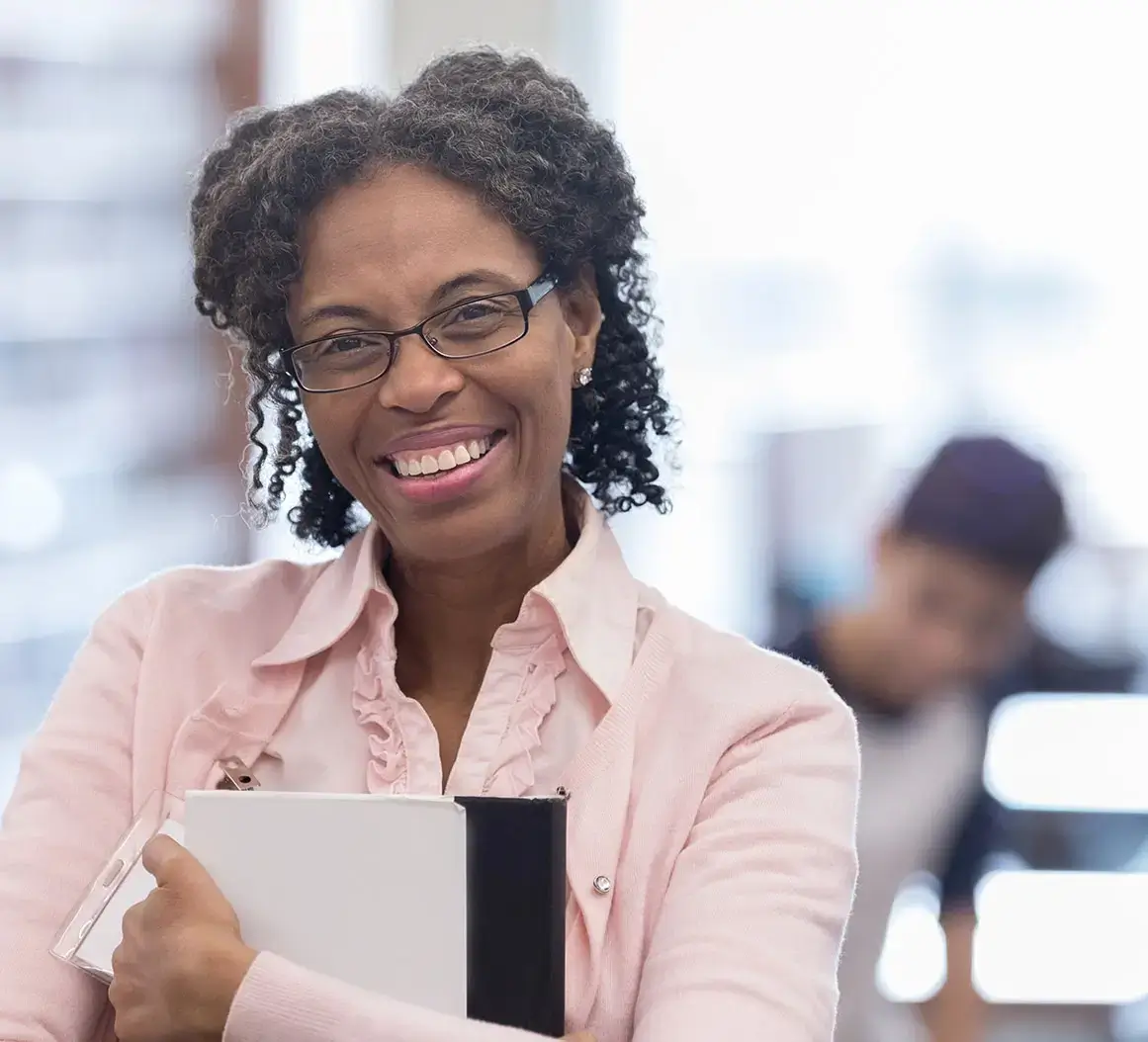 A helping hand for teachers
Vocational Orientation in STEM Teaching
We are aware of the lack of diversity and shortage of qualified STEM graduates. So, how do we tackle these issues and get more students interested in pursuing careers in STEM? It all begins with the training, and that's where you, the teacher come in.
For educators, we have a range of resources and opportunities to help you bring the world of work into their teaching. We have created the vocational training branch in the STEM teaching course to help you learn more about the connection between science, technology, engineering and mathematics (STEM) and vocational training.
Sign up to:

improve your knowledge in enquiry-based learning as a teaching method.

improve understanding of the connection between STEM courses and vocational training.

learn some activities you can implement in your classroom to connect career guidance with STEM courses.

learn where to find additional digital resources and methods for your STEM teaching.
DID YOU KNOW? Less than 25% of students pursue STEM-related career fields in higher education in sub-Saharan Africa.
What is vocational training?
Siemens Stiftung recognises the significance of vocational training (VT) in helping individuals make informed decisions about their career paths and finding fulfilling employment. That's why we have designed courses, hosted on atingi, that equip learners with practical skills and knowledge for various industries, including agriculture, computer science and entrepreneurship.
Our courses are tailored to provide you with the skills and knowledge you need to excel in today's competitive job market. We believe that by empowering young people with VT skills, especially in STEM subjects, can contribute to Africa's economic growth and drive development across communities worldwide. With our courses, you can gain the confidence to pursue your passions, unlock new opportunities, and achieve success in your chosen field.