The partnership between atingi and the GIZ project - Fostering and Advancing Sustainable Business and Responsible Industrial Practices in the Clothing Industry in Asia (FABRIC) - is an excellent example of how e-learning technology can be leveraged to drive sustainability forward. atingi works with partners to ensure that their solutions can reach communities in need, emphasizing accessibility and participation amongst women.
The fashion industry is a significant contributor to climate change. Currently, it is responsible for approximately 10% of global carbon emissions. FABRIC brings together multiple stakeholders interested in working with the Asian textile industry to address climate change. The partnership includes the UN Fashion Industry Charter for Climate Action, global fashion brands and manufacturers (including German brands like Adidas and Hugo Boss), as well as civil society organizations.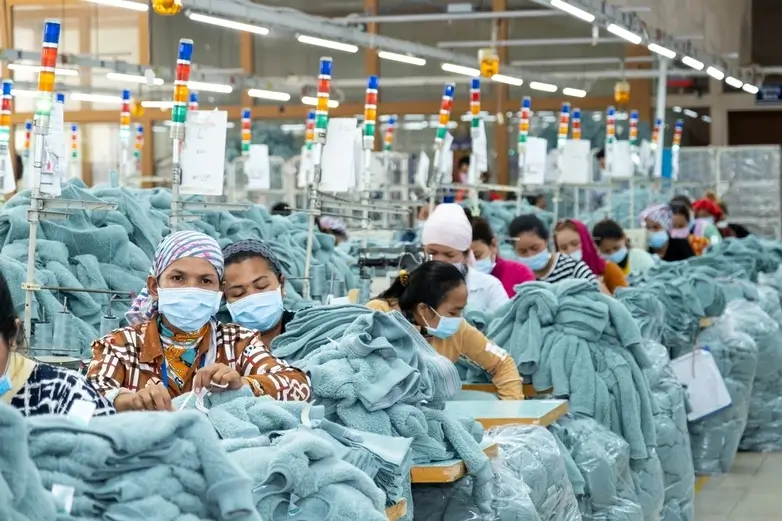 FABRIC and atingi offer free online courses for employees in the textile, garment, and footwear sector. Available in 8 languages, "Climate Action Training for the Fashion Industry" and "Chemical Management Training" (e-REMC) aim to implement best practices in environmental protection and sustainability. There have been 11,200 enrollments so far, of which 44% are women.
The partnership also exemplifies how edtech can save significant costs in capacity building: running the online and blended courses via atingi costs factories only 10% of regular in-person trainings, which makes the training accessible to a much broader range of factories and scalable. Moreover, the private brand partners are now convinced of the training's value and will be funding the course development moving forward. Lastly, FABRIC supports women textile workers by offering women's centres, training, counselling and providing an app on labour rights and safety at the workplace.
In 2022, FABRIC was nominated for the prestigious Bett Asia 2022 "Sustainability Initiative Award". The Bett Asia Conference is the region's most renowned and leading education technology conference. The "Sustainability Initiative Award" acknowledges and celebrates organizations that carry out impactful initiatives to champion sustainability and drive action for the environment.