atingi, GIZ's innovative digital learning platform, made a resounding impact at the 16th Edition of eLearning Africa in Senegal from May 24 to 26. The annual conference served as a dynamic forum for students, educators, policymakers, and experts to converge and explore groundbreaking e-learning solutions, striving to bridge the digital divide and enhance access to high quality education throughout Africa.
During the three conference days, the atingi booth became a bustling hub, drawing a significant crowd and fostering more than 100 compelling conversations with prospective partners and enthusiastic learners. While many sought atingi as the ideal solution to host their digital learning content, other discussions revolved around collaborative initiatives and campaigns aimed at promoting inclusivity in digital education across the continent.
Throughout the conference, atingi's presentations and workshop participations provided valuable insights into the platform's ability to deliver locally relevant and top-tier educational content to users around the world while also creating opportunities for knowledge exchange with fellow organizations. Notably, one atingi presentation spotlighted a transformative project in Togo, empowering young female entrepreneurs by equipping them with indispensable skills and knowledge for business success. A big focus of this project is co-creation: the learning content was created and structured in collaboration with the target audience of young female entrepreneurs to ensure relevance and fit of the solution that is being developed. ​​​​​​​
atingi's participation at eLearning Africa 2023 left a lasting impression, highlighting its dedication to foster an inclusive and accessible learning landscape with content that is relevant for local users. The platform's presence sparked engaging discussions, forged partnerships, and showcased its commitment to nurturing a thriving digital learning ecosystem across Africa.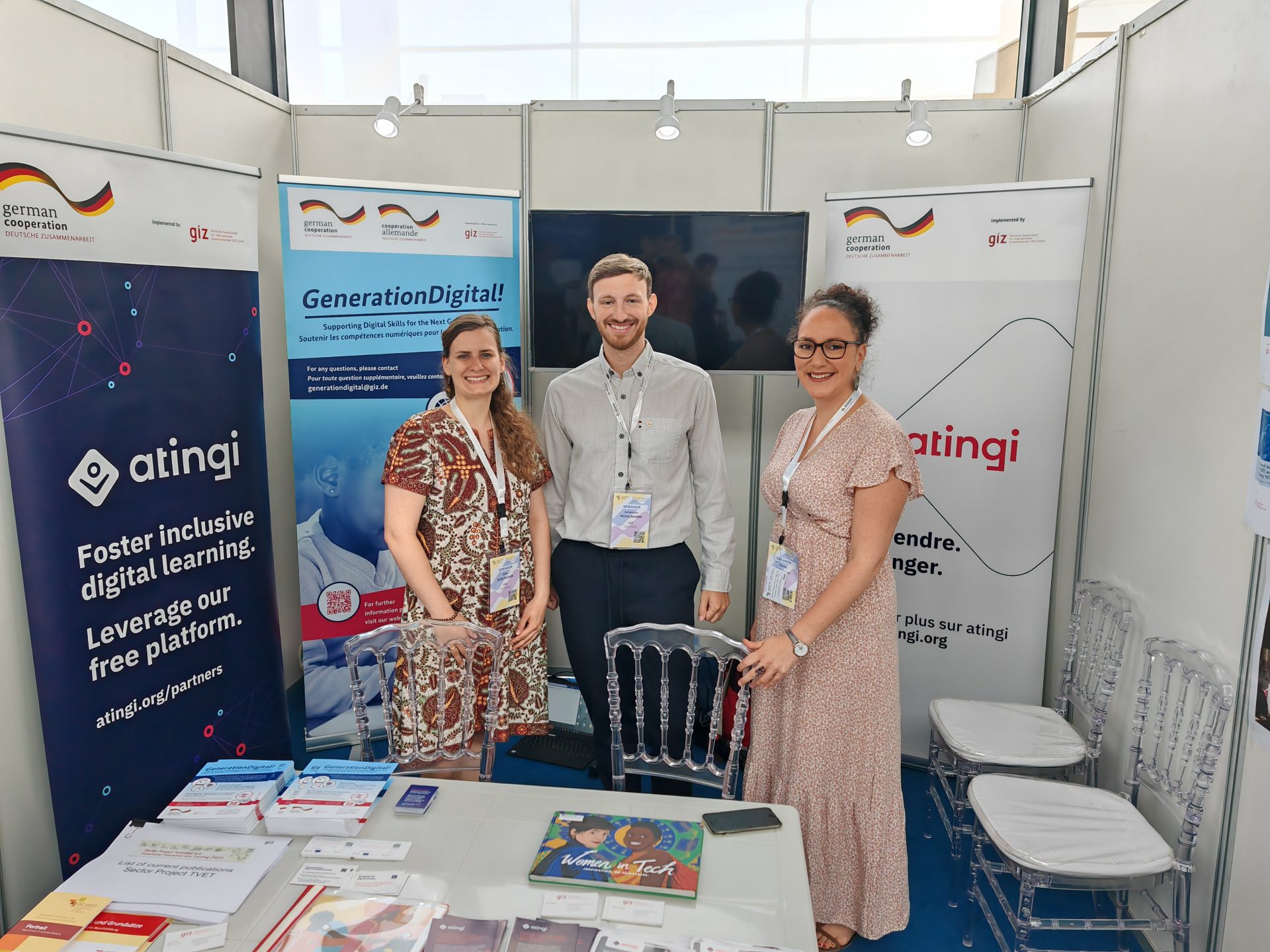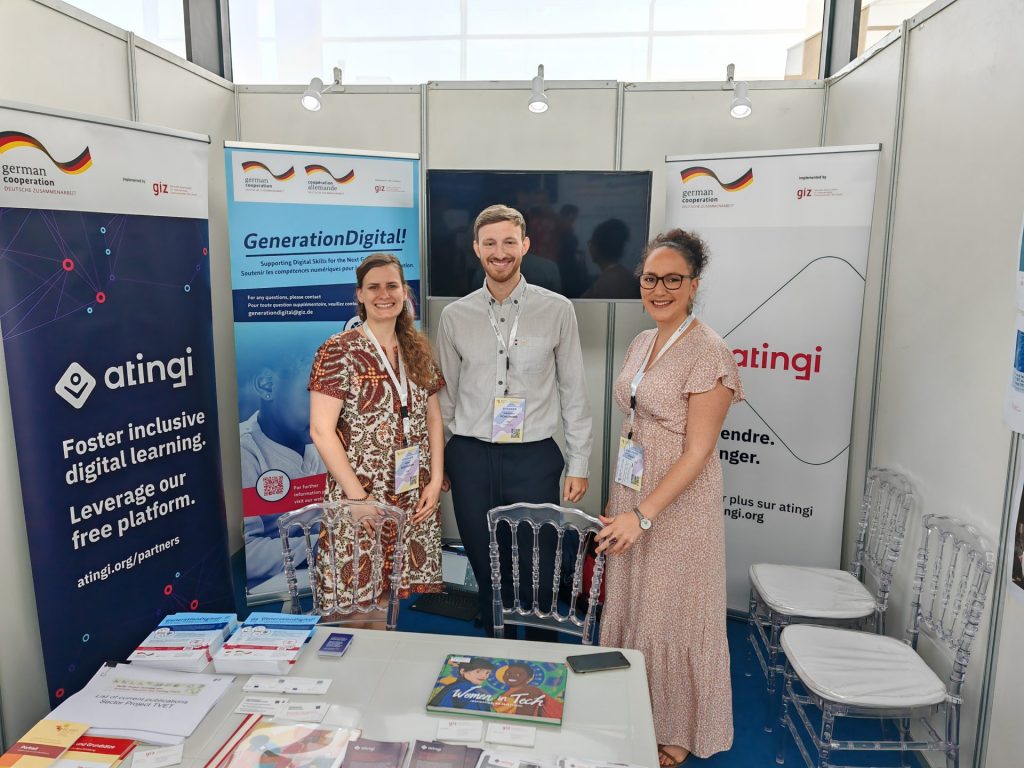 The atingi team had a booth for the first time in their eLearning Africa history, to exchange with partners and learners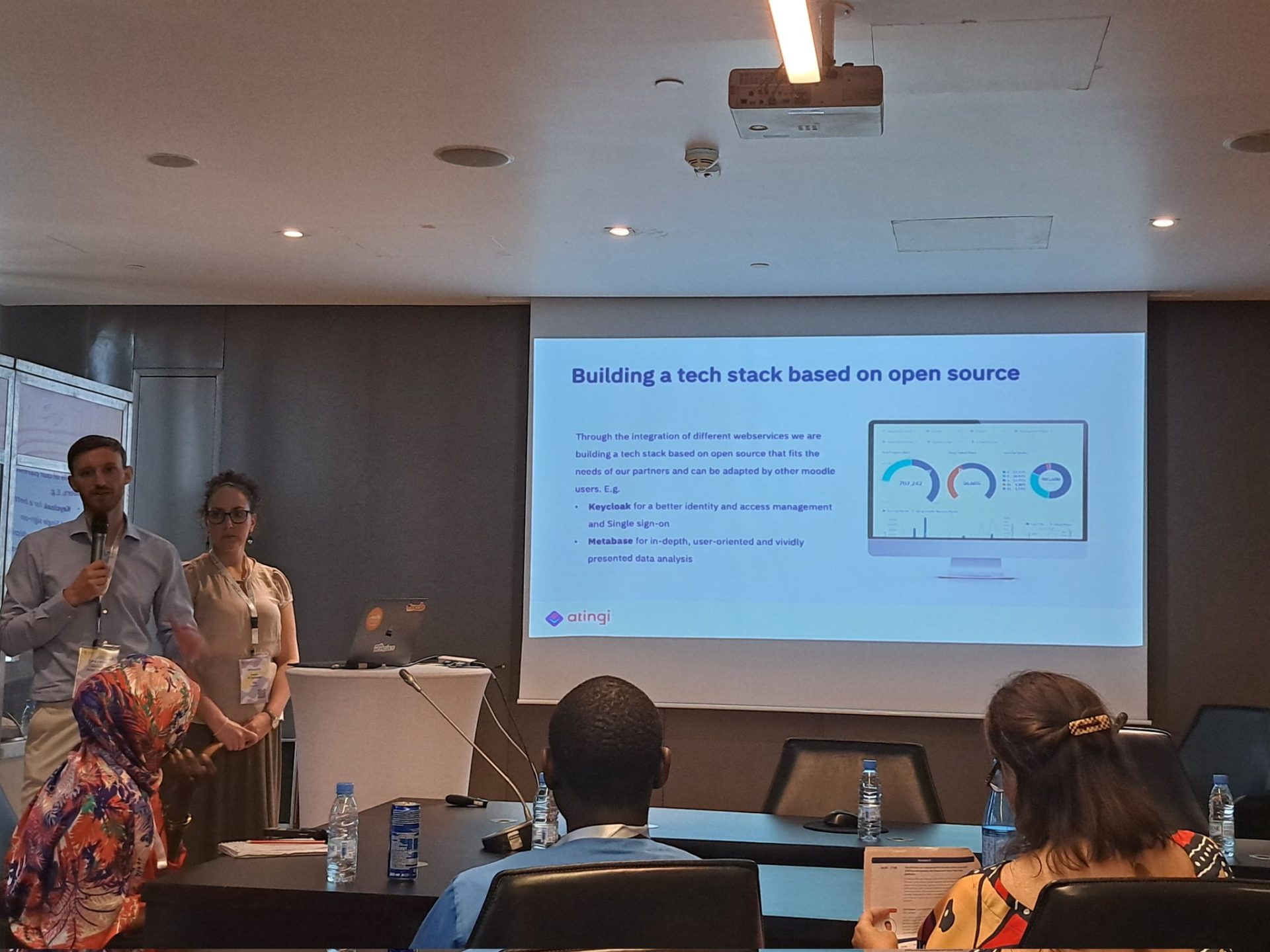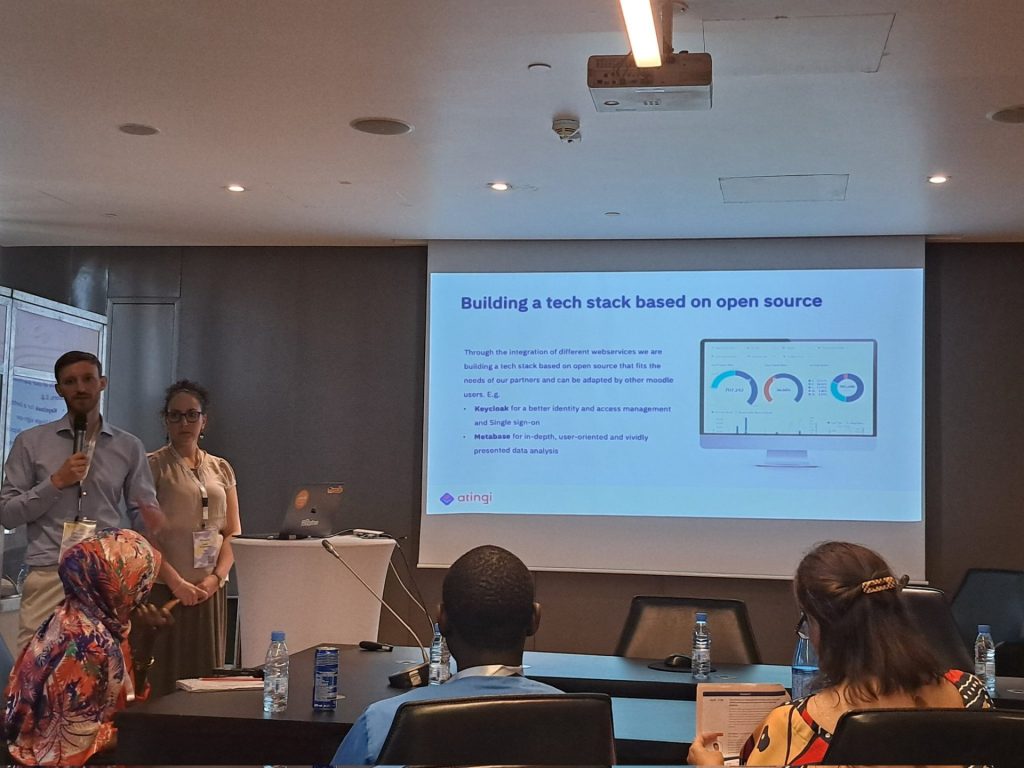 atingi was invited to the MoodleMoot 2023, where the team explained how atingi is building a tech stack based on open source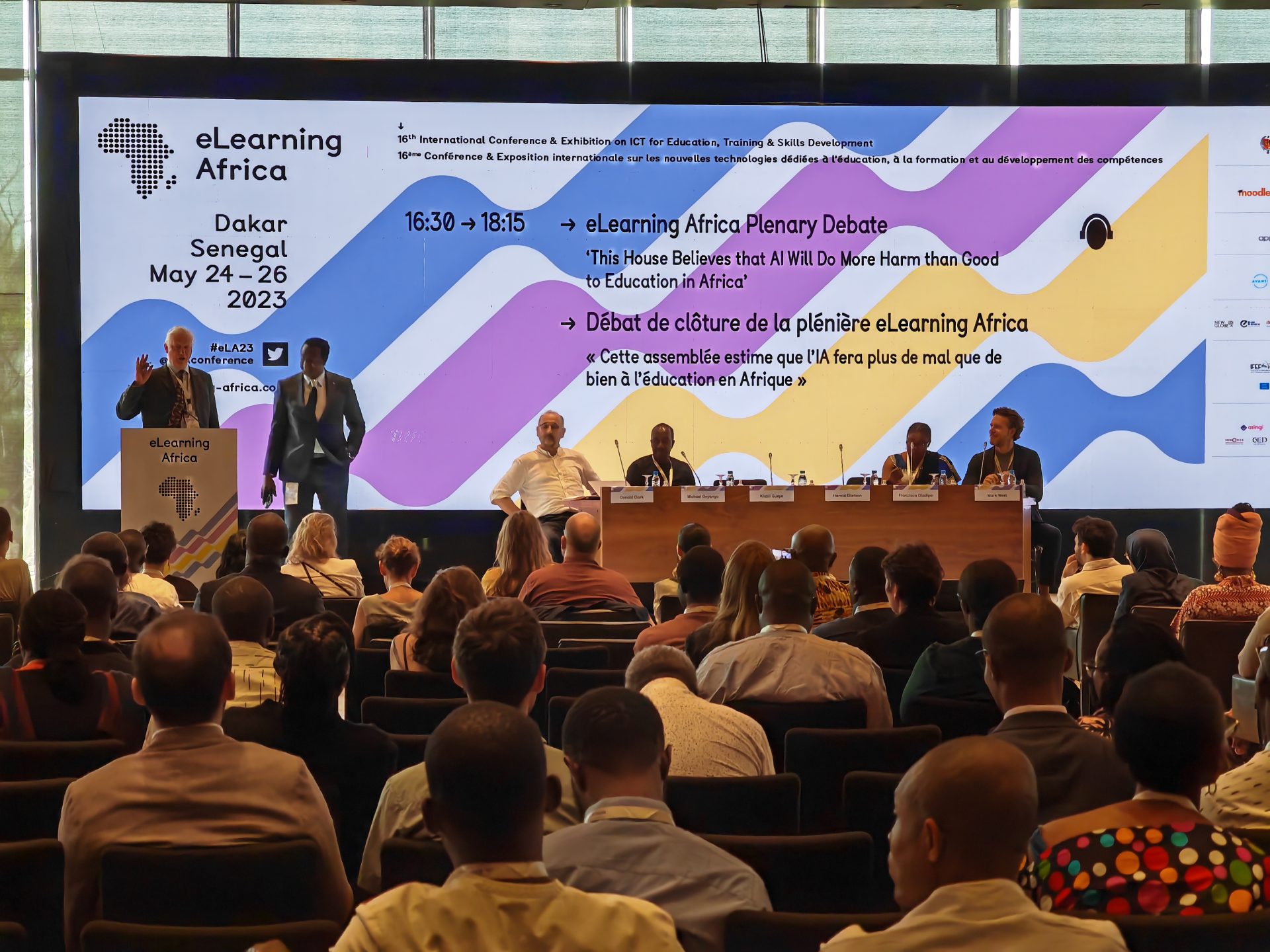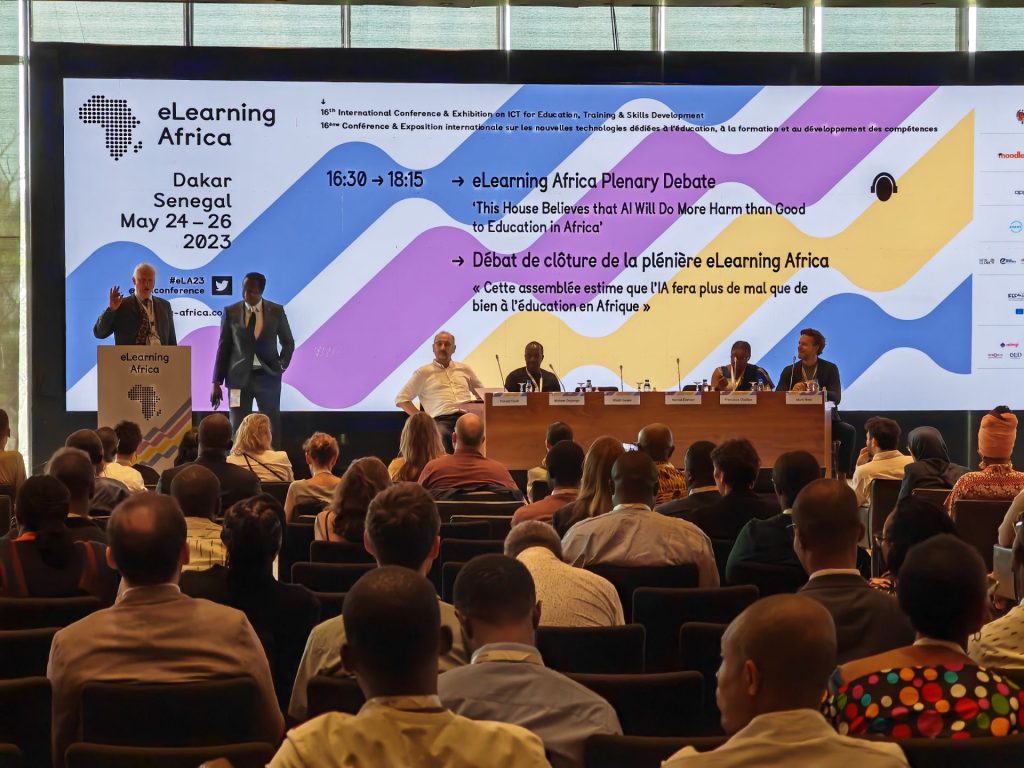 The conference ended with a stimulating debate about Artificial Intelligence and whether it will do harm or good to education in Africa